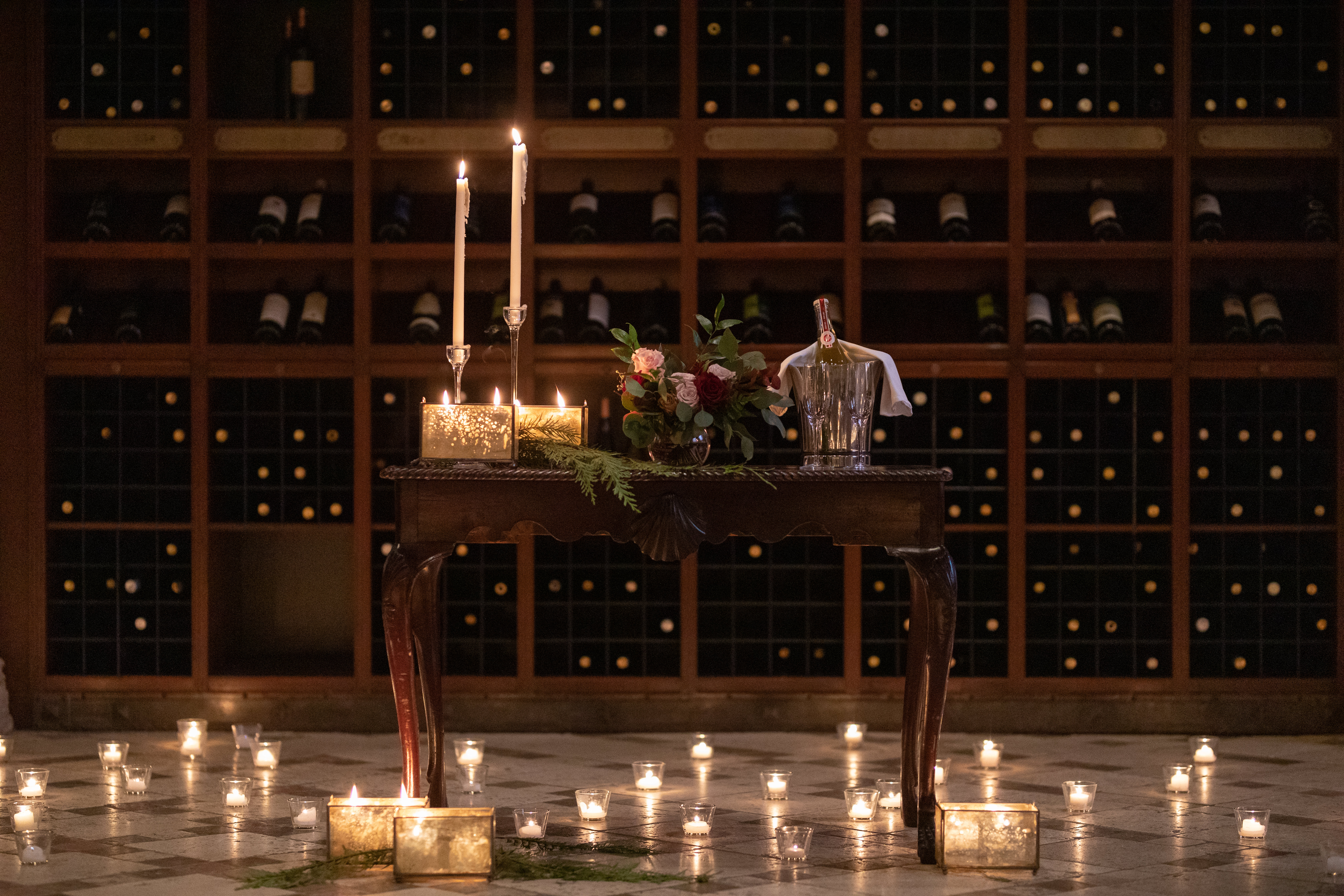 So, Are You Going to Pop the Question?
It's becoming increasingly common for people to plan their proposals with careful attention to all the little details that will make it special. The statistics show that the winter holidays and Valentine's Day are favourite times for marriage proposals. However, there are no good or bad times to pop the big question. Each season has its charms. If there is just one place that proves it, Québec City is certainly it! Designated the most romantic city in North America, its cobbled streets and old fortifications will transport you to a magical world in every season!
Here are some ideas to inspire your proposal.
The ring
Do we really need to mention that?! But still, don't forget that the ring should reflect your beloved's tastes and personality. Make a thoughtful and personalized choice, but most importantly, don't forget it on the big day!
The place
Don't improvise where you ask. Actually, the location of your request is a key element. He loves to ski? Why not ask him on the slopes? Does she like the outdoors? Asking her on a picnic in a place that is special to both of you may be the ideal choice. Think authenticity for this important day.
The music
Do you have a favourite song? Or one that marked an important moment in your relationship? Proposing while it plays is a perfect way to personalize your romantic gesture. Whether played on a portable sound system or performed live by a musician, the song will add emotion to the moment and surely leave its mark in your memories!
The mood
It's time to bring out all your romance. Add flowers, rose petals and candles… LOTS of candles. You can never go wrong with these key elements (and that's professional advice!).
The bubbly
To top off this magical moment, what could be better than a bottle of champagne for two? If bubbly isn't a favourite, switch it up for another special drink, like cider, or even tea or hot chocolate.
You can also get a helping hand from professionals to orchestrate the big moment! We have had the honour of collaborating in several marriage proposals. By combining our expertise and creativity with our clients' dream and vision, we've selected unique and personalized locations, created breathtaking settings and put everything in place… to guarantee a yes!
Feel like dreaming a little? Here are two of our all-time favourite proposals.
C & J – A proposal worthy of a fairy tale
J first proposed on a cold December day. He had chosen the picturesque Château Frontenac as his setting for the big moment. After a private visit of the hotel, C & J headed for the magnificent wine cellar where an ocean of candles awaited them. In this intimate atmosphere, accompanied by a romantic melody, J dropped to his knee and popped the question. Then they danced, alone in this dream-like setting, to celebrate the beginning of their new adventure together.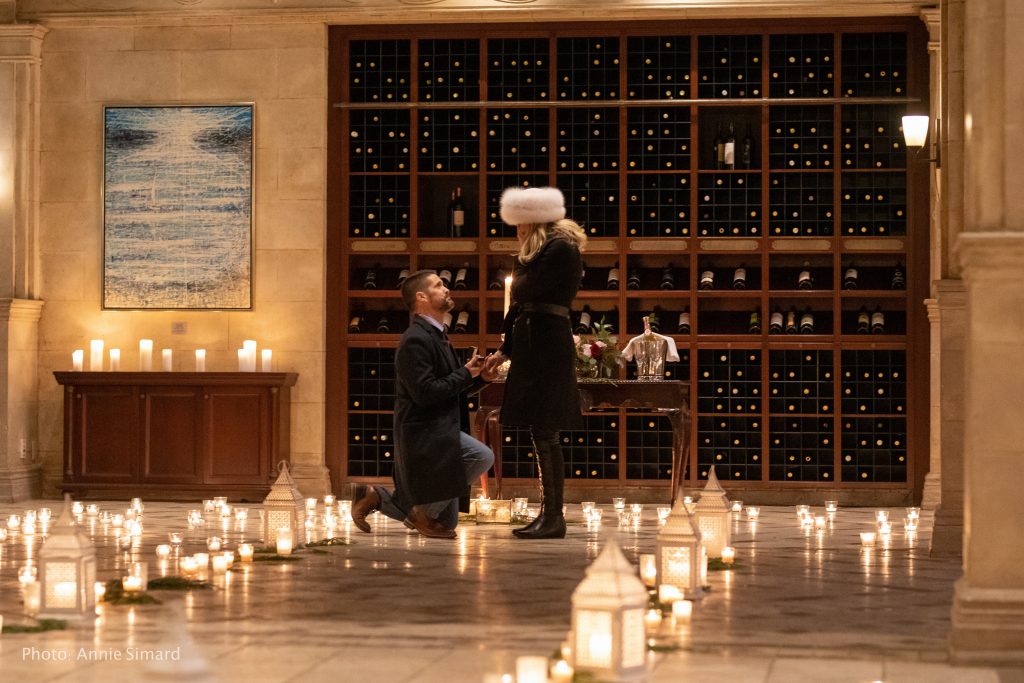 Hidden behind her lens, a photographer was capturing this magical moment on film! To complete their day, C & J held a photo session in the sublime streets of Old Québec City just before a horse-drawn carriage ride. This magical day drew to an end under a powdering of snowflakes with a warm drink in hand.
A & L – Romance in the air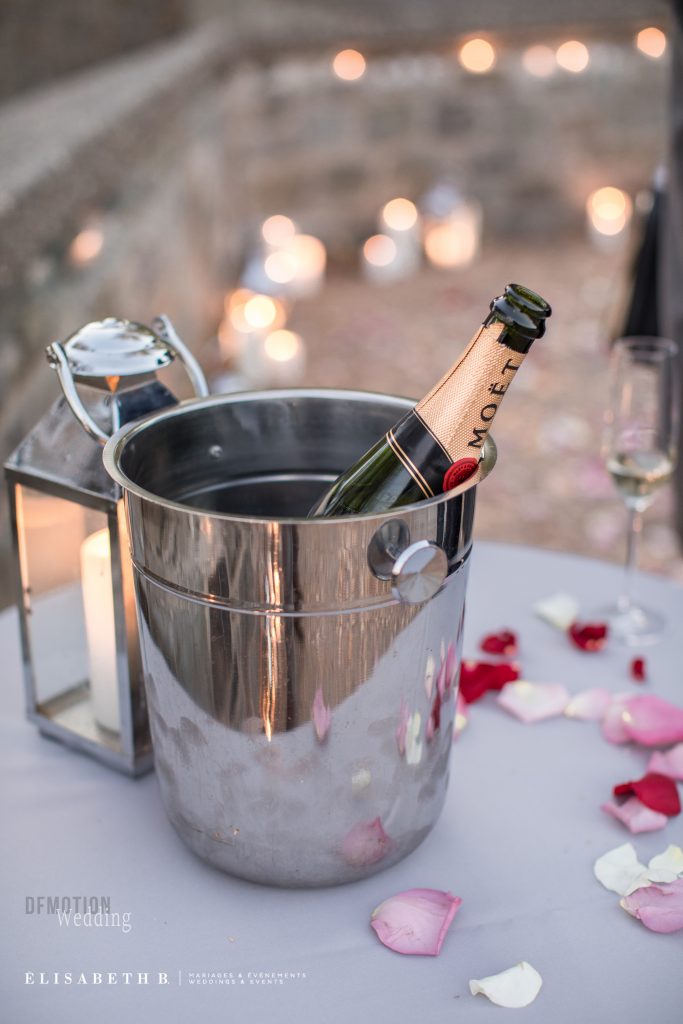 Another of our favourite proposals took place on an autumn day in a small park near the fortifications of Old Québec. With a sweet melody playing on a distant guitar, A & L turned off their path to find themselves in the middle of a sumptuous romantic setting. With a carpet of rose petals, a guitarist and a panoramic view of the river, the scene was simply perfect. To top off the day, A & L shared champagne for the first time as fiancés, with a magnificent sunset as witness.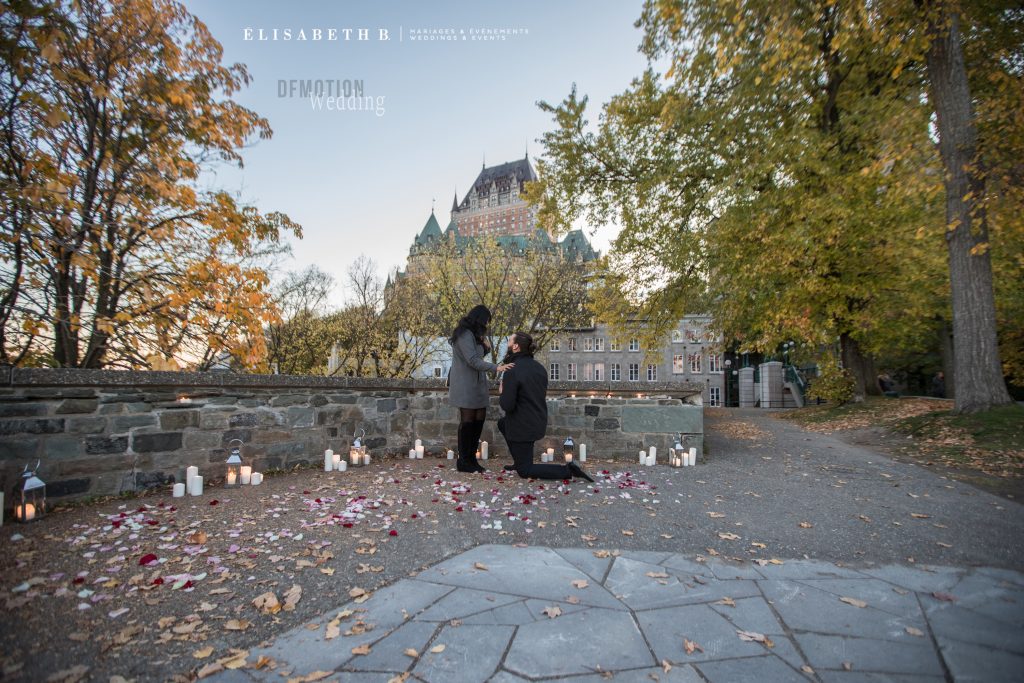 Every love story is beautiful. But make yours your absolute favourite.
– Élisabeth B.