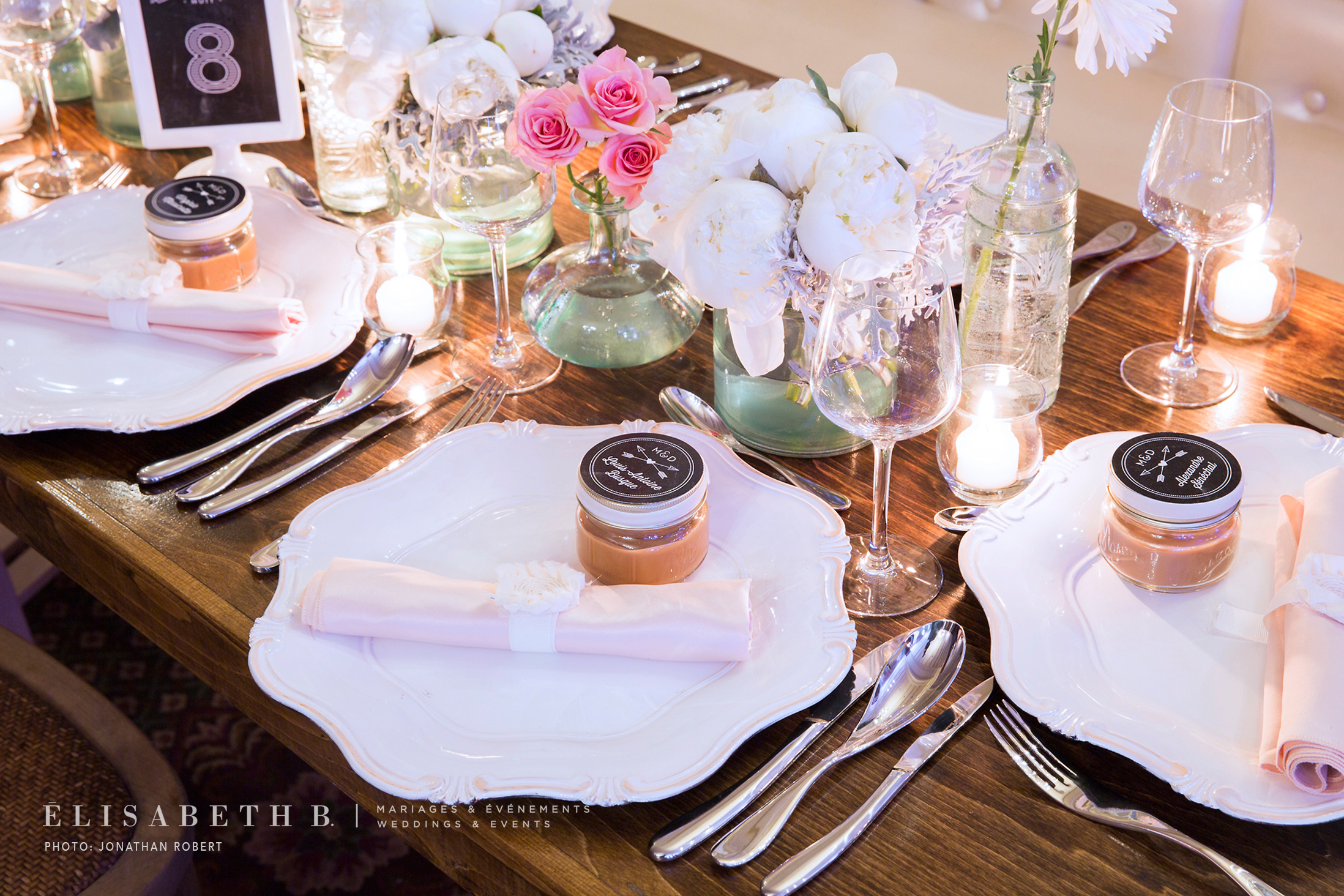 Waiting for March 1st
On March 1st 2015, Château Frontenac will hold its first Grand salon du mariage wedding show. This is a not-to-be-missed occasion to visit and rediscover this legendary spot, which has gotten quite a facelift this year! Nearly $75 million was invested to renovate this Québec City icon. In this fresh décor, visitors will meet inspiring and passionate professional specialists to help them get ready for the Big Day.
As you wait for March 1st, here are a few pics from the Balade Nuptiale held last January at Château Frontenac. With K par K, La Fleur d'Europe and À Deux Invitations, I worked to create this event's inspiringly chic and rustic décor. Thanks to Jonathan Robert and Xavier Dachez for the gorgeous photos.
And what am I concocting for March 1st? I can't wait to show you at the Grand salon! Get your ticket now.
I look forward to seeing you there!
 Élisabeth B.
---
DESIGN & COORDINATION: Elisabeth B. Weddings & Events I VENUE: Fairmont le Château Frontenac. WITH: Rentals: K par K. Flowers: La Fleur d'Europe. Stationery: À Deux Invitations. Photography: Jonathan Robert and Xavier Dachez.